After writing the review on the series dedicated to the character, here I am writing the analysis on him.
Warning: if you haven't seen the Avengers movies, the Loki TV series, and the idThor movies, don't continue due to spoilers.
The Loki that we are told by the films is a person who certainly has the same traits typical of other gods of deception, but in some way, he is not purely evil.
He never kills Thor, for one thing, he seems in some way, to repent of his actions: he seems to be more of a geese disguising himself behind his label, behind his reputation, rather than really being one.
In short, he is someone who (Pirandello speaking) accepts his mask, and uses it, to his advantage.
However, every deception, sooner or later, falls. After all, Thor, has always had faith in his brother, who has always been misplaced … but, somehow, he knew that he could be "saved".
And even if this thing is, let's say, highlighted above all in the TV series, in the films that precede it, these things are noticeable.
He is a character capable of repenting his choices, which however, does not totally disdain his adoptive family.
He is the anti-hero par excellence: that is, a villain with the desire to redeem himself. He embodies everything that a hero shouldn't be, but, finally, he feels the desire to save the universe, like other superheroes; but in a totally different way. (At the end of the first series of Loki).
This Loki definitely has another role for him, compared to the others. He is braver, and he is more reasonable. In the last installment of the series, he is the only one not aspiring to some leadership position, stabbing in the back, deceiving and fighting.
It seems that the teachings of Odin and his mother finally somehow existed in him, along with a bizarre affection he feels for his brother.
After all, it seems that the "good" Loki uses his wickedness, his deceptions, as a means of escaping, in an almost childish way, his responsibilities, the truths that are hidden in his heart. Truth that he rejects, because it is easier, it is more "comfortable".
Thus, at least until, due to the death of his father, his mother and the end of Asgard, after all, he too changed. He too tries to defend his homeland …
And, at the beginning of Infinity War, Loki sacrifices himself to try to protect his brother.
The Loki of the series sees these events, through the means of the TVA, without experiencing them. He was destined to die at the hands of Thanos.
Somehow he gets a second chance, and he lives as if he really lived those memories, and tries to treasure those experiences.
A Loki, it seems, always survives, just as he is doomed to fail, even when he tries to do good.
He is a character in which the viewer, in many cases, can reflect himself. It is as if it were what he does: "wolf to wolf", and after so many times that the wolf is not there, he is not believed.
And when the wolf really arrives … they are all eaten by the wolf, because they did not believe the warning.
Loki lives in a kind of limbo, between being a total villain, and not being, eternally incomplete, dual, until, in fact, he is in the world of TVA, and discovers that he can become something different.
As a criminal he realizes he was wrong and wants to rehabilitate himself, re-educate himself, and live in a different way.
This TV series could be the true beginning of Loki, who is more mature, less childish, and his actions take on a much greater meaning.
But we will see this in later TV series.
Let me know what you think, if you want… see you next time!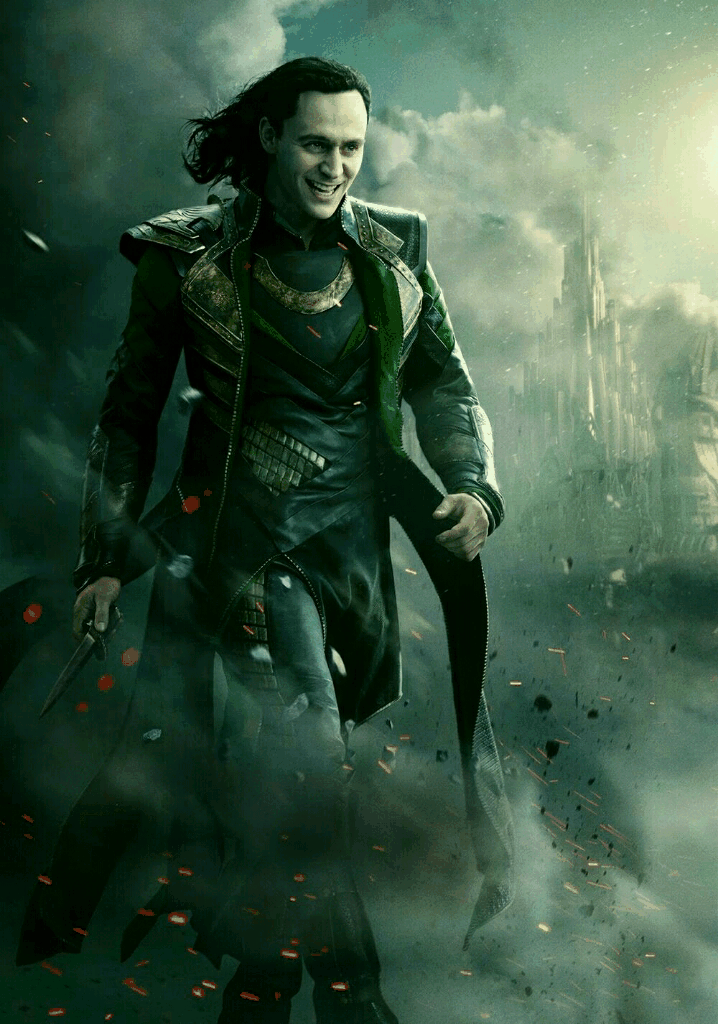 .
Hello, if you want to support me, you'd do me a huge favor by following my blog and/or my social medias, leaving a like and/or a comment, listening to my podcast, and share!
Many thanks! 😊
You can find all of this below
👇 👇 👇